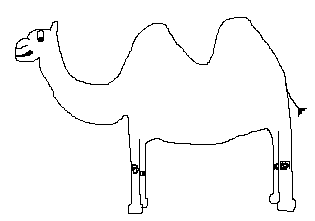 Ali from Iran was kind to send his take on the camel in the pic above.
Today I am launching the most ambitious camel drawing mission I have ever attempted. I will be teaching 100 different people how to draw camels in Bamako over a 24 hour period if I can raise $1,000 for Malian refugees in Niger.
For more on this extraordinary and unprecedented mission, please click here to check out the campaign page. Backers will have exclusive access to the video documenting the mission. There are also several other rewards available.
Even if you cannot donate, please consider sharing this campaign and spreading the word.