This camel comes all the way from Kyrgyzstan! Kirstin is an American expat living in Bishkek. Besides being an accomplished camel drawer herself (see evidence below), she also runs an awesome blog called Ivory Pomegranate, where she crafts thoughtful posts and shares lovely photos of life in Kyrgyzstan. And she has a camel friend! Here is her drawing: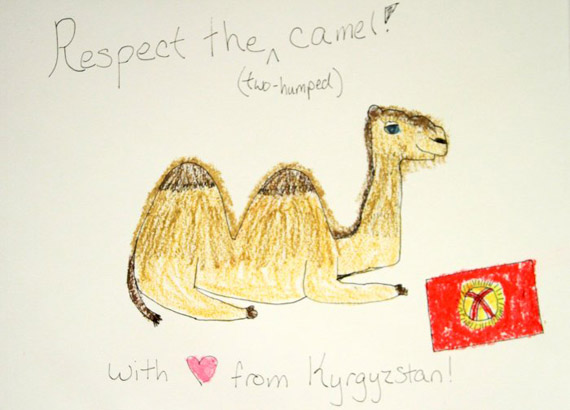 Kirstin approached me after I left out bactrian camels (two humped camels) from the first version of the ebook. I have made up for this negligence by featuring an obese bactrian camel in v2.0 of the How to Draw Camels ebook.
If you would like to have your camel drawing featured here, send an email with a picture of your drawing to phil dot paoletta at gmail dot com.