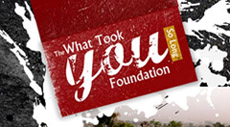 Meet Sebastian, Alicia, and Philippa, three remarkable people who I am very happy to feature on How to Draw Camels. They have traveled the length of the African continent, reporting on unsung heroes, organizations, and issues, and now they are working on a documentary feature called Respect the Camel !!
Their projects are compelling in themselves (and not just because they involve camels), but they are also working to build connections and provide opportunities for people who are doing truly innovative work. In fact, they recently started the first Sandbox hub in Africa. Their work has been unbelievably inspiring and motivating for me and I hope you enjoy this interview.
Be sure to check out their webpage at whattookyousolong.org and facebook fan page at facebook.com/WhatTookYouSoLong
1. Can you describe what you have been up to for the past several years? (travels+any projects you have been involved in)
WTYSL has been filming almost constantly since the summer of 2009 when we crossed the entire continent of Africa down the West coast, filming unsung heroes in grassroots NGOs and CBOs. We've since crossed Papua New Guinea twice to film and screen a documentary about the Betel Nut plus to another 17 countries around the world tracking camel milk and cheese.
2. How did camels come to be such a big part of your lives?
It all started with cheese. We were fascinated by traditional cheeses and in our research for a film about unsung cheese we came across camel cheese. What makes it special is how difficult it is to make due to it's incredible properties and how many passionate people have tried or are trying. When you look into the science behind camel cheese you open up a world of camel and camel's milk that we have been fairly obsessed with for the past 8 months!
3. What's the deal with camel milk? Should I be drinking it?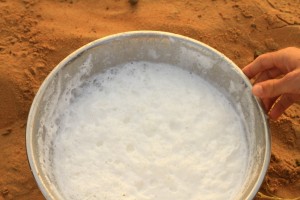 Absolutely – everyone should be drinking it! You can survive on camel's milk alone. Read more about it here: http://en.wikipedia.org/wiki/Camel_milk at the wiki page we just put together from our collective research. Apart from all that, it's delicious – especially if you drink it warm straight from the camels teats.
4. Who is one person you've met recently that has inspired or motivated you?
We've just returned from visiting Holger, a German camel dairy farmer in Kenya and former development consultant. He started processing and selling milk in 2005. No intensive farming, no over-milking, no feeding the camels hay or grass. He is dedicated to getting the best camel milk without damaging anything else in the environment. He gets this milk to Nairobi, where autistic children drink it and improve cognitively. He is changing lives with daily hard work.
5. What are your plans for the near future?
We plan to travel in Kenya, Sudan, Somaliland and Australia for the last of our filming.
6. Any words of wisdom you live by?
To taste the real camel milk you have to go to the desert, get dusty, and interact with camels and people. Respect the Camel, respect the people.
Thank you so much Sebastian, Alicia, and Philippa!! I hope to share some camel milk with you all soon! 🙂
Check out their webpage at whattookyousolong.org and facebook fan page at facebook.com/WhatTookYouSoLong