The Clyde the Camel Portrait Contest is over and Clyde has picked the winning entry. He was very pleased. While there were several great entries, Katrina from Tourabsurd.com really blew us away with this: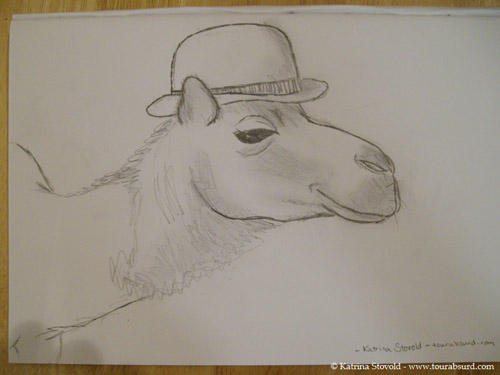 Wow! With the hat too!
What makes this even better is that Katrina is currently in Morocco and she may actually be riding a camel at this very moment!!! Go check out her site at Tourabsurd.com and follow along.